Birthday Discount at Build-a-Bear Workshop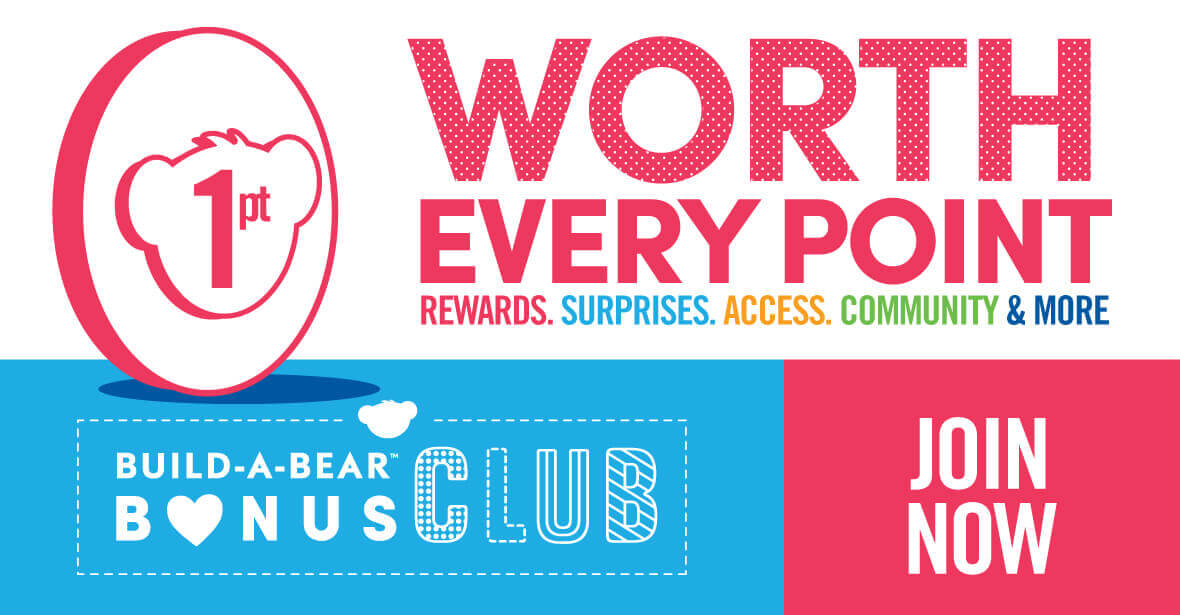 Store:
Build-a-Bear Workshop
Free Birthday Stuff:
Discount for a purchase during the birthday month of the child's birthday. Please keep in mind the discount will very from customer to customer depending on how much is spent during the year.
What you have to do:
Sign up for the Stuff for Fun
club which is Build-a-Bear Workshops loyalty program. Be sure to enter your child's birthdate. BUILD A BEAR, No longer discloses what the gift is. They do state:
Your birthday is our favorite day of the year. We CAN'T WAIT to surprise you with a special reward.
Read more in their FAQ
.
Read more about the program
.
Terms and conditions
The low down:
Build-a-Bear is an experience for your child to create, design dress, stuff and build their own bear. There are endless creations to be made, and many speciality themed bears offered during the year
Where to find a location:
Click here
to find a location near you
Does this free birthday gift no longer exist? Email us at info@freebirthdaystuff.ca so we can flag this post.